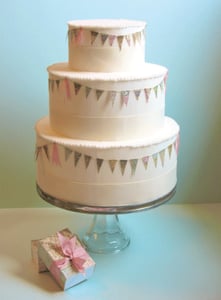 $

75.00
Teeny garlands of vintage map and silk ribbon to adorn your cake. Great with our vintage map boxes.
Each map piece is hand scored and can be repositioned on the line.This item is three garlands for a 3 tier cake - 6, 8 and 10 inch tiers.
Please contact us to add additional tiers of any size to this order or for custom sizes.
* for international orders, please contact us*